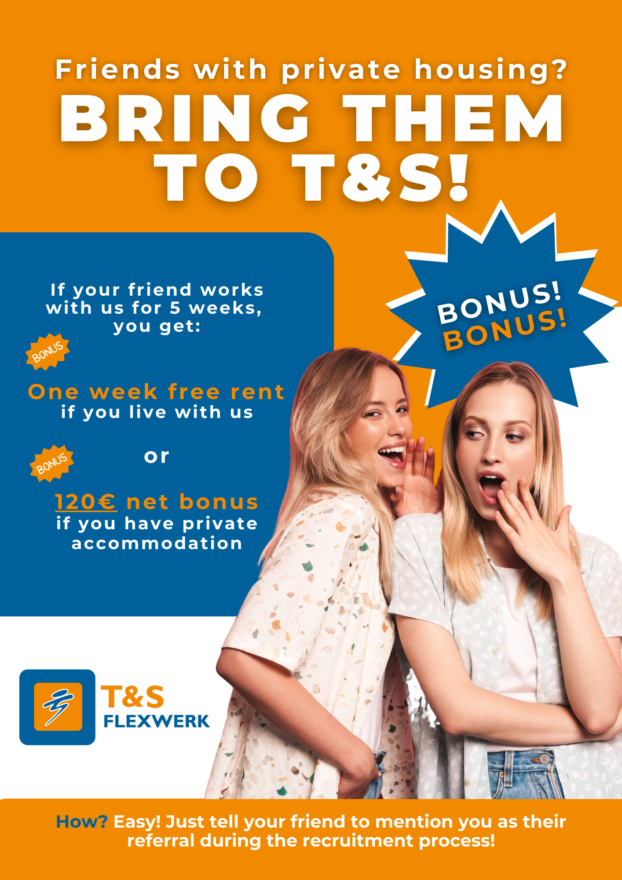 Bring-a-friend BONUS!
Working with T&S gives you extra opportunities. Do you have friends with private housing in the Netherlands? Bring them to T&S!
If you bring a friend and your friend works with us more then 5 weeks, you will receive a bonus!
You can receive:
- One week of free rent (if you live in one of our accommodations)
OR
- 120€ net bonus (if you have private accommodation)
How? Easy! Just tell your friend to mention you as their referral during the recruitment process. Your name will be administrated in our system and if your friend has worked with us for 5 weeks without no shows, you will receive your bonus automatically.
This campaign is running until August 31st, 2023.