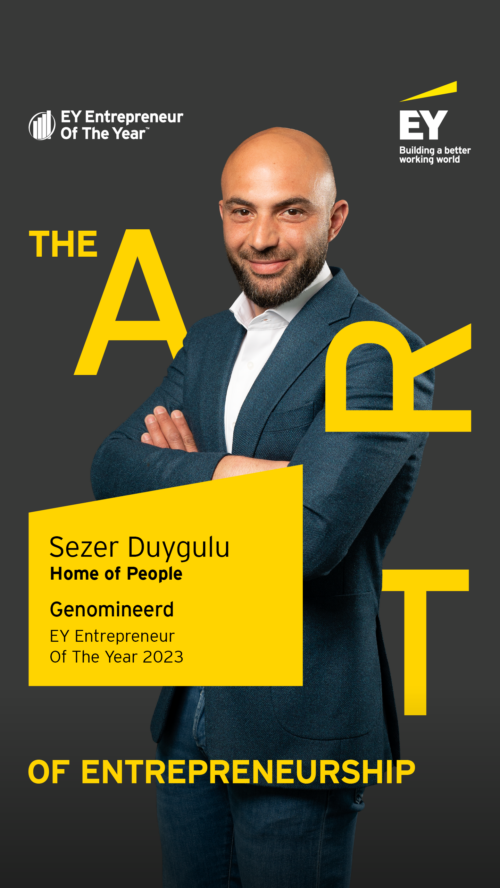 Sezer Duygulu nominated for EY Entrepreneur Of The Year
Founder of Home of People, Sezer Duygulu has been nominated as a candidate for the prestigious EY Entrepreneur of the Year award. This honourable recognition is awarded annually to entrepreneurs who excel in their field and make a significant contribution to society. The EY Entrepreneur Of The Year recognises not only the individual achievements of entrepreneurs, but also the teams and organisations behind them.
Sezer has been nominated for the main EY Entrepreneur Of The Year category along with three other entrepreneurs. During the finals on 4 October 2023, it will be announced which organisation will be presented with the title.
It is a unique global programme that celebrates, connects and supports entrepreneurs in achieving their ambitions. Established almost 40 years ago, the programme operates in more than 60 countries and territories and 145 cities around the world.