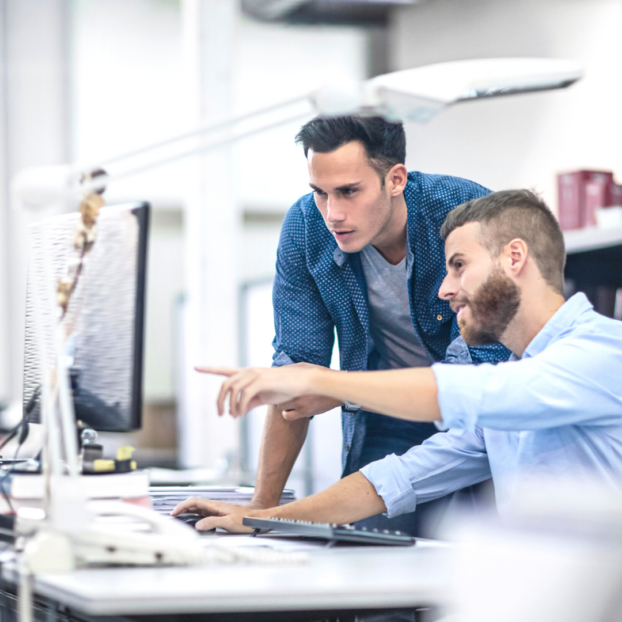 Our temporary employment organization is growing very fast and that is why we are looking for new colleagues! Do you want to coach, motivate and guide our flexworkers in their position? Are you looking for a varied job where no day is the same? Do you enjoy working with people? Do you speak English, Polish, and maybe another European language? Are you available to start as soon as possible? Then get started as a job coordinator at T&S Flexwerk!
DO NOT LOOK ANY FURTHER! WE'RE WAITING FOR YOU!
What will you do?
The word job coordinator says it all, you guide, coach and motivate our flex workers in their position where our flex employees work. The positions vary from Order picker to Production worker. Some features require a little more attention than others. You are the first point of contact for the customer and the flex workers, and you know how to bind them so that the outflow remains low.
Your main tasks:
First point of contact for the customer's team leaders and our flex employees.
Coaching, guiding and motivating our flex workers and conducting performance interviews.
Welcoming employees, taking care of sickness, no shows and answering questions about it are part of the job.
Taking care of the planning from your workers.
It is a very dynamic job with a lot of variation, like company visits, help with training for employees, visiting and coaching employees, answering questions and supporting your colleague coordinators at clients in all necessary activities for their employees and customers.
Job requirements:
Professional proficiency in English, Polish, and Spanish (at least two of them).
Entitle to work legally in the Netherlands (We don't sponsor visas).
Driving license.
Previous experience is not a pre, but enthusiasm is.
A flexible attitude, you prefer to work in a changing environment.
Humor and collegiality, you like to work together in a friendly team.
Full time available.
Dynamic and a team player!
You will be our perfect match if:
You are not afraid of challenges at work and like to work hard.
You have energy and radiate it. Leaning back is not for you, taking initiative and a positive attitude do!
You have a commercial drive. Result-oriented and achieving goals motivate you to get the best out of yourself every day. And we celebrate those successes!
You have a big heart for the target group and know how to stimulate and motivate candidates.
Ability to work under stress and are able to multi-task.
What we offer
Room for personal development

A starting salary of 13€/hour with a chance of a raise after 6 months and room for a permanent contract

Company car

Laptop and iPhone

Lots of freedom and personal responsibility

A team full of enthusiastic colleagues

Company events